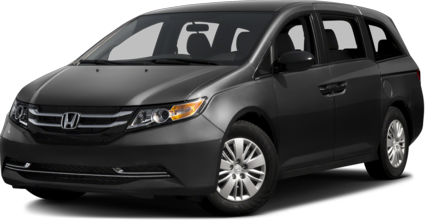 2016 Honda Odyssey vs. Toyota Sienna: What's the Better Minivan for Minneapolis Families?
It's hard to imagine a better option than the 2016 Honda Odyssey if you're seeking a safe, reliable and family focused minivan near Minneapolis!
Designed with families in mind, the 2016 Odyssey always goes the extra mile to assure your comfort and convenience throughout every mile. When it's all said and done, the Toyota Sienna simply can't match all that the Honda Odyssey has to offers busy and growing families around Minneapolis, Eden Prairie, Edina and Hopkins, MN.
We know that your family will love driving in the Odyssey's upscale interior that helps you tackle the challenges of your daily carpool. The Odyssey actually offers considerable more passenger and interior room than the Sienna. That means you'll have plenty of room for seven passengers and a world of space for your cargo-carrying needs!
Take a look below to see even more reasons to choose the 2016 Odyssey over the Toyota Sienna!
2016 Honda Odyssey vs. Toyota Sienna
Odyssey earned better safety ratings based on IIHS crash testing.
More passenger room in the Odyssey than Sienna (172/6 cubic feet vs. 164.4).
Odyssey's base model is available with rear parking sensors, remote engine starts, luggage rack and fog lamps. None of these features are available in the Sienna's base model!
Top of the line Odyssey Touring Elite has a lower starting price than a comparable Sienna trim level. ($44, 875 vs. $46, 410).
Make your family a happy one by visiting Luther Hopkins Honda at our showroom in Hopkins, MN to start your journey in a 2016 Odyssey today!